Promotional Arizona Backpacks
---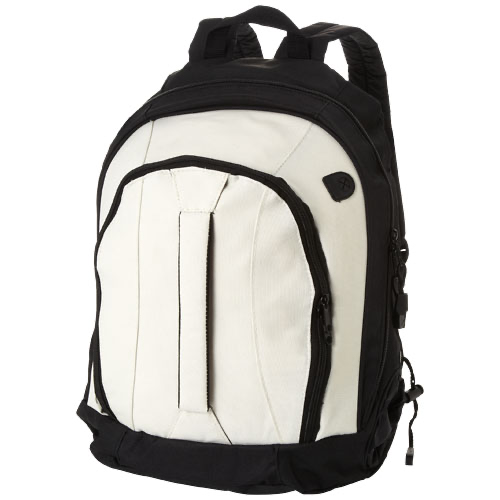 Description

Stylish Personalised Bags for Your Next Promotions

Get customers and clients to carry around your brand wherever they go with the stylish Arizona backpack! This brilliantly built rucksack has plenty of features on offer so that even the most demanding recipients can see brilliance in this promotional gift.

The printed backpack comes with a zipped front pocket which includes several pockets with in it for all your smaller storage such as pens, usb drives, mp3 players.. whatever you need! Along with this, you get a bottle compartment a special opening for earplugs and padded shoulder straps to ensure your clients and customers won't ever feel uncomfortable bringing your brand around!

Made from 600D polyester.

SKU: 11916100

Price Guide

(Excluding VAT)

Quantity Price Breaks
25
50
100
500
1000

Plain Stock

7.61

7.38

7.24

7.01

6.63

Printed 1 Colours Decoration

10.44

8.79

8.17

7.60

7.16

Printed 2 Colours Decoration

13.28

10.21

9.10

8.19

7.70

Printed 3 Colours Decoration

16.12

11.63

10.04

8.79

8.24

Printed 4 Colours Decoration

12.75

9.96

9.44

9.07

8.62

Please note: These are guide prices and are subject to change without prior notice. All orders placed are subject to artwork review.