Branded Coasters - An Eco Friendly Promotional Item
---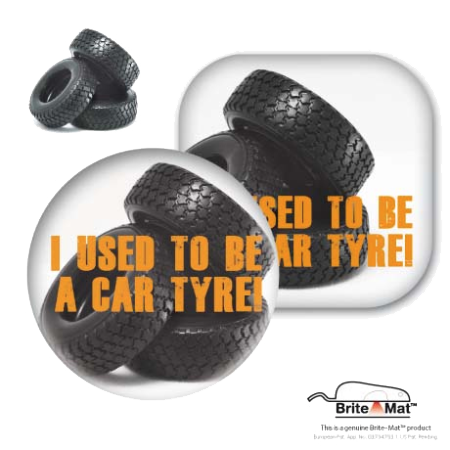 Description

Printed Brite-Mat® Coasters, Made in the UK

The personalised Brite-Mat coaster is an outstanding printed product with a hardwearing finish to make them an ideal option for promotion. These printed gifts work wonderfully for all in the catering trade, especially bars, cafes, clubs, restaurant & hotels. Equally perfect for desks everywhere! This personalised coaster contains recycled materials and is available in either square or round shapes.

With its special non-slip backing and their hard wearing nature, branded Brite Mat coasters provide added longevity and exposure to your message. So, if you are in search of quality coasters for your next promotion, then your search should end here with Brite Mat coasters. This best selling UK made promotional product is made in a unique patented way, where litho printed paper is laminated & moulded to a plastic base giving these promotional coasters flawless colour reproduction.

SKU: br0001-br0003

Price Guide

(Excluding VAT)

Quantity Price Breaks
250
500
1000
2500
5000

Plain Stock

1.20

0.71

0.47

0.32

0.29

1 Colour Print

1.33

0.78

0.53

0.35

0.32

2 Colour Print

1.53

0.88

0.59

0.39

0.35

3 Colour Print

1.54

0.91

0.61

0.44

0.37

4 Colour Print

1.57

0.93

0.63

0.45

0.39

Please note: These are guide prices and are subject to change without prior notice. All orders placed are subject to artwork review.