Pencil Case Set
---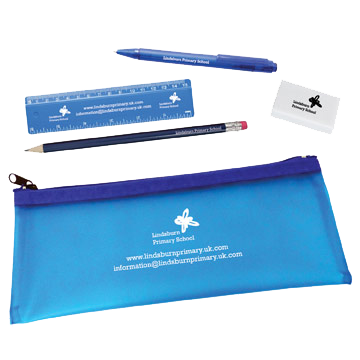 Description

A comprehensive set of desktop essentials. This set includes our Frost pencil case, Pricebuster round pencil, Standard eraser, 15cm screen printed ruler and Calypso ballpen, all printed one colour with your logo.

SKU: st2621

Price Guide

(Excluding VAT)

Quantity Price Breaks
250
500
1000
2500
5000

Plain Stock

2.39

2.25

2.18

2.12

2.05

1 Colour Print

2.63

2.41

2.30

2.21

2.14

Please note: These are guide prices and are subject to change without prior notice. All orders placed are subject to artwork review.