Hand Sanitiser
---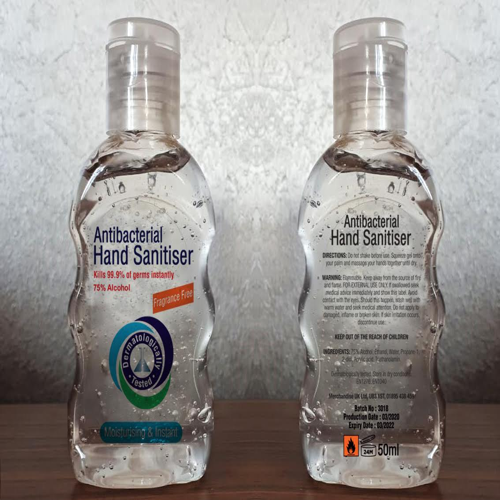 Description

50ml Hand Sanitiser Gel
In stock and available now


- Contains 75% Alcohol

- Kills 99.99% of Bacteria according to EN 1500 standards

- Produced in a European ISO compliant factory

- CE Certified to EN 1550 and EN14476

- Dermatologically Tested

- Suitable for use in Healthcare in both surgical and nonsurgical medical care


Ideal for in-between patient contact. Schools, colleges, universities, food preparation areas, veterinary, retail - including supermarkets, estate agents, banks, cafes, restaurants, shopping centres, hairdressers, beauty salons, hotels, offices, exhibition and conference centres and leisure centres

80 units per box, 8 boxes per carton (640 units) from as little as 0.75p.. Can be branded with a private label from as little as 240 units. (Call for price options) 

Price Guide

(Excluding VAT)

Quantity Price Breaks
80

Special offer - Min order of 80 units

0.56

Please note: These are guide prices and are subject to change without prior notice. All orders placed are subject to artwork review.