Branded Logo Standard Promo Bugs
---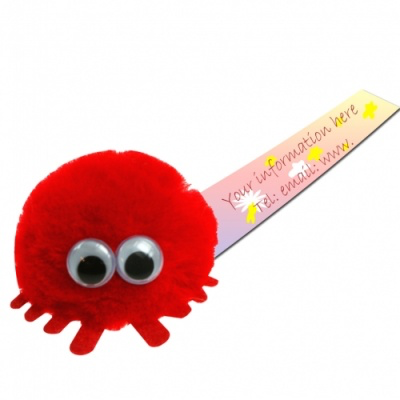 Description

The Universally Loved Promotional Product

A fond promotional gift that has had many years of constant success and still remains as one of the 'go-to' branded gifts for plenty of companies' marketing campaigns.

Great for both children and adults, these bug ribbons have a large print area which can fit as much information as you need on them, and can be printed in up to full colour!

With a countless amount of customisation, along with colours to pick from the world is your oyster when it comes to promoting your brand with a promo bug! The stickable promotional friend that never gets thrown away!!

Comes with self adhesive base, please enter feet colour on cart notes section!

SKU: pn-24400

Price Guide

(Excluding VAT)

Quantity Price Breaks
100
250
500
1000
2500

Printed Full Colour

1.16

0.64

0.47

0.37

0.32

Please note: These are guide prices and are subject to change without prior notice. All orders placed are subject to artwork review.